Theme Parks & Landmarks Collection
COLLECTION IDEA STATEMENT:
"Theme Parks & Landmarks" Collection (Formerly "The World Rediscovered Collection") is a collection of paintings by Artist Todd Lawson. The series is a collection of visual scapes of theme parks (like Walk Disney World) and known landmarks and locations we as a culture vacation in to create memories. These places are reimagined in the distant future where they are rediscovered by a new community of beings. The works are both a narrative story and a metaphor of the staying power of the places we visit. A positive statement of the staying power these places hold in our lives and the memories we create.
The series allows me to bring my love for science fiction, pulp art and fantasy. Mixing realism and the surreal.
PRESS: Though the work is still in progress it has recently been published and featured in 1340 International Art Magazine ( Q4 2019 Issue)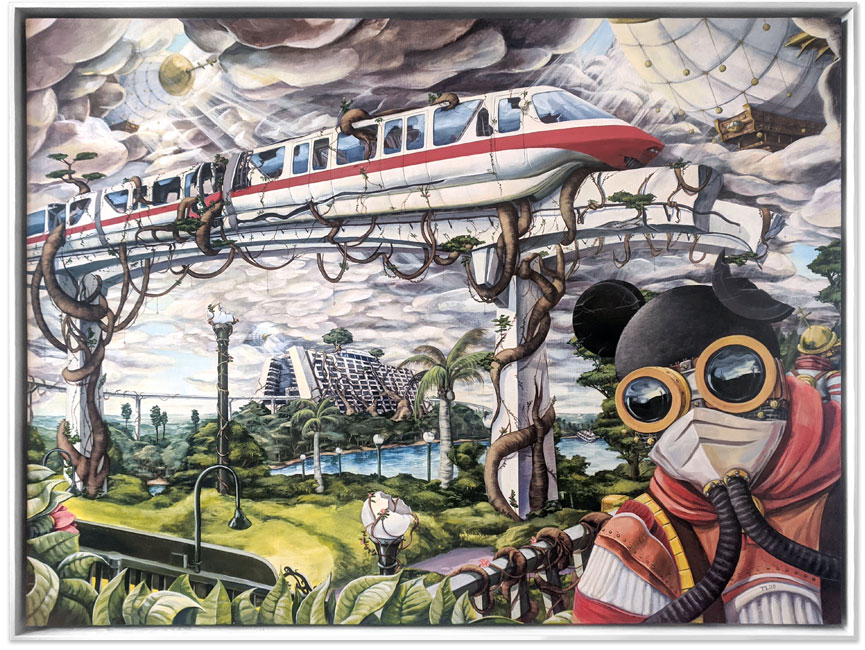 ---
---
In-Progress Photos
Progression: Revel In The Makers Wake
Progression: Visitors At The Gate
---
Keeping Up To Date…
Follow social channels and subscribe to eArtMail newsletter for updates!
---