Selected Works & Collections
Idols Collection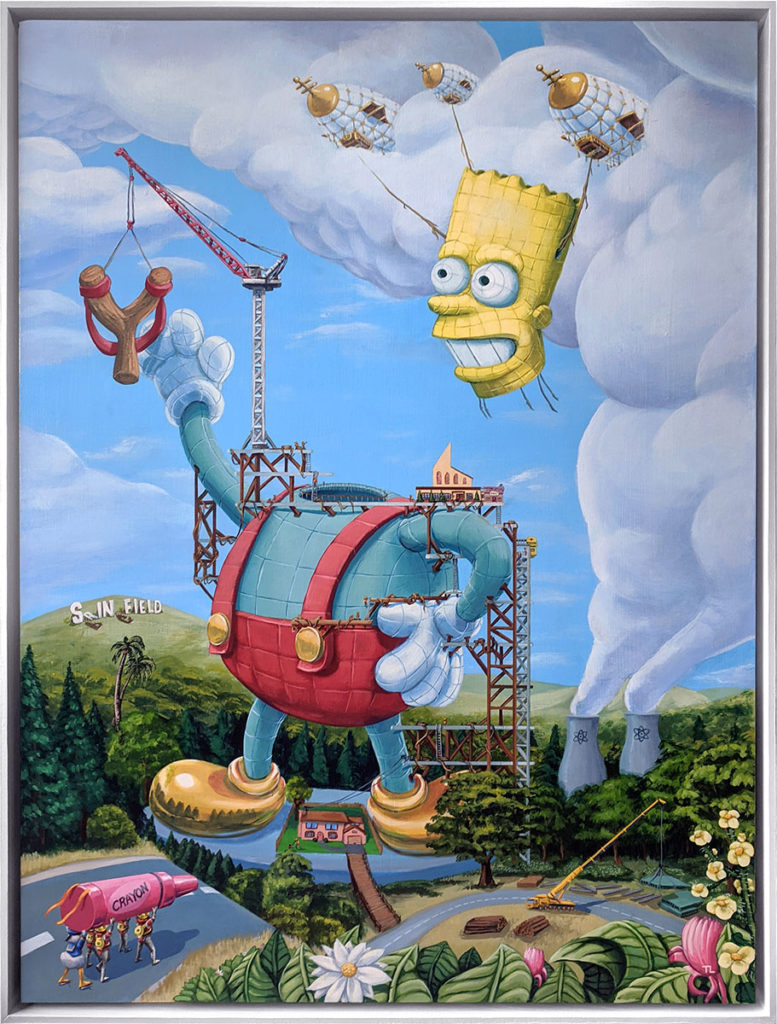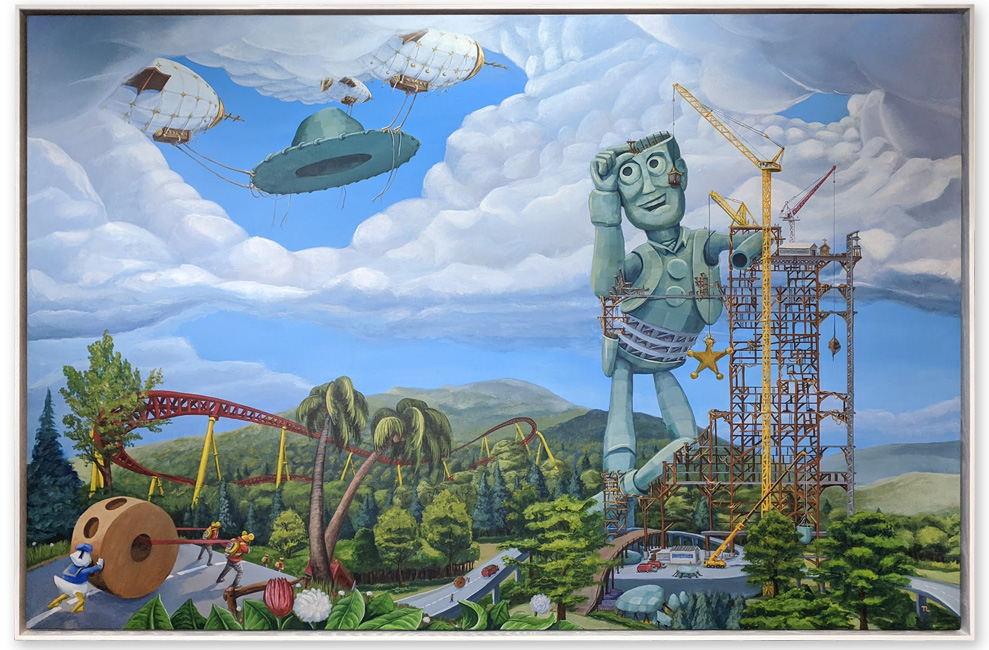 Learn the meaning behind these paintings and see in-progress photos…
---
Theme Parks & Landmarks Collection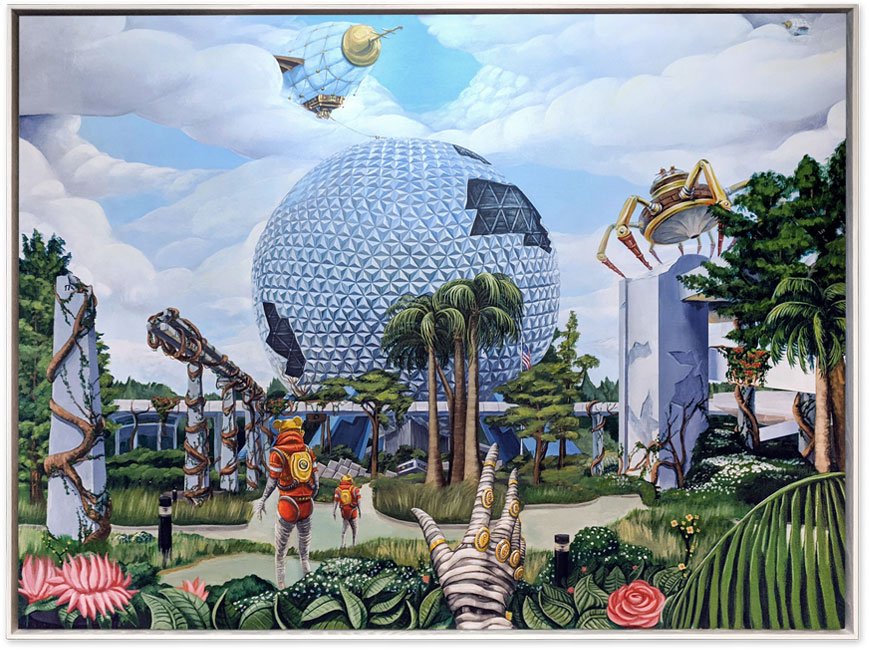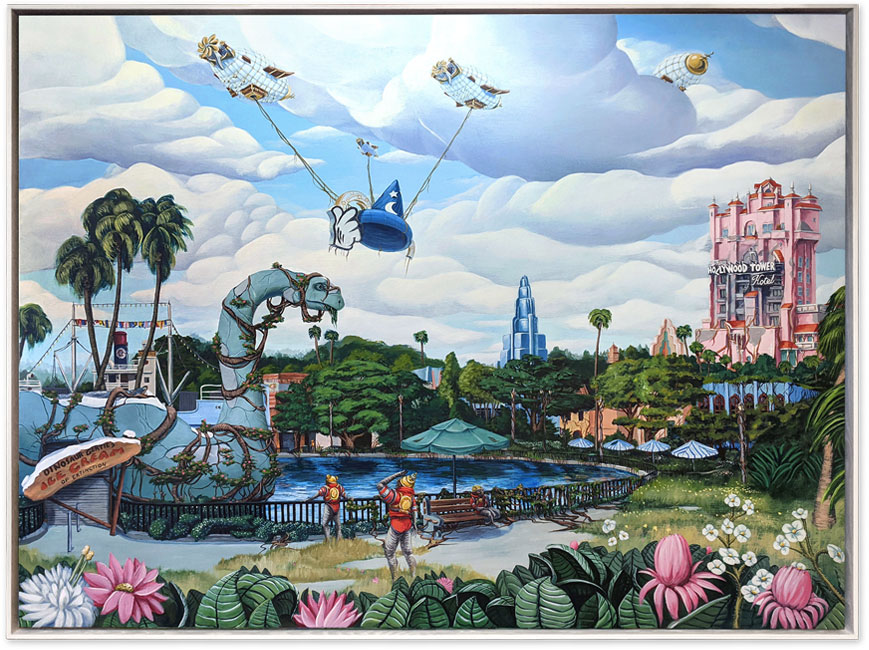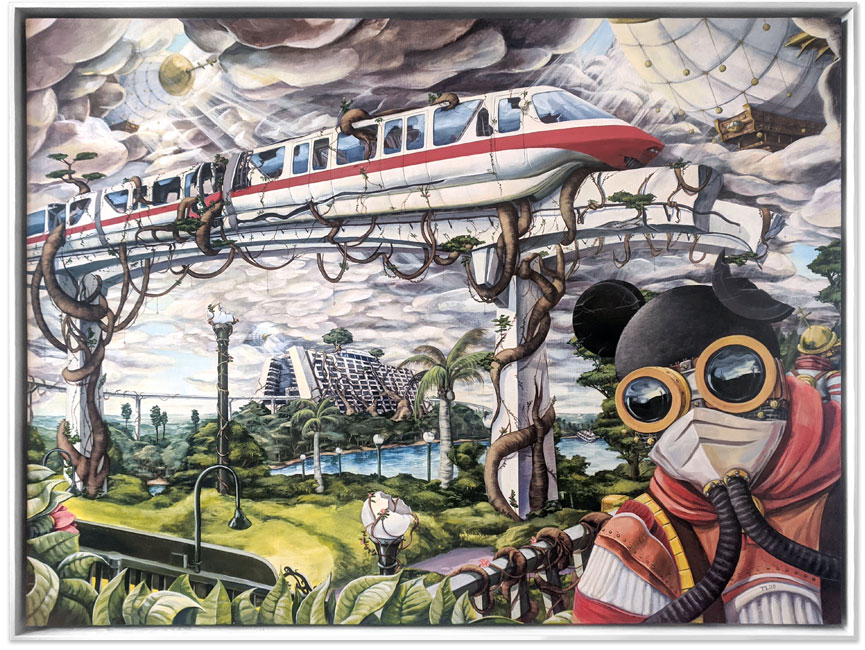 Learn the meaning behind these paintings and see in-progress photos…
---
Various single recent paintings (2019-present)
---
---
Past Works Archive (Since 2004)
View 80+ pieces of artwork created since 2004 – all publicly exhibited in various galleries through out North America and London since 2004.
---
Latest Website Updates
PRESS RELEASE: Todd Lawson Solo Exhibit at Elaine Fleck Gallery, June 2020, Toronto

This June I'll be doing my first solo show since 2005 at Elaine Fleck Gallery where I am currently a represented Gallery Artist. The gallery will be open with social distancing protocols and by appointment to view the work.

Presenting artwork at Elaine Fleck Gallery

This March was a bit of a coming out party for me. For the first time in a decade (since 2010) I was out publicly in Toronto showing my artwork. On March 5th around 8 p.m. I nervously greeted a crowd of people at Elaine Fleck Gallery (1351 Queen Street West, Toronto) and presented "Idol Woody".

Represented Artist with Elaine Fleck Gallery

Some exciting news to start off 2020. I am now a represented artist with Elaine Fleck Gallery in Toronto. This is a big step for me. After 16 years of doing it on my own and working with galleries across North America.