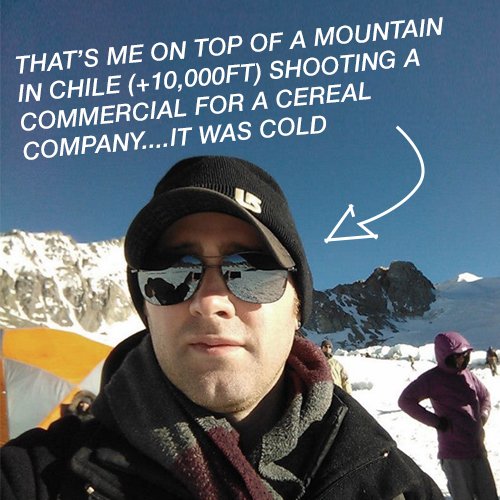 A creative / art director who understands tech and designs UI & UX, a designer who does large scale paintings, a painter who writes articles, a writer who designs clothing, a clothier who is constantly curious about what's next. His curiosity has garnered Cannes Lions, One Show Pencils, CA's, Cassies, and countless other accolades. In 2014 & 2015, he was Ranked 9th & 15th Best Art Director by Strategy Magazine's Creative Report Card. As Digital User Experience Lead & Associate Creative Director, Todd helped Grey Canada win ADCC's 2013 Agency Of The Year.
But the story doesn't stop there. In 2015 Todd left Grey to Co-lead the complete transformation of Dashboard, his past agency, from a 16-year-old marketing firm into a Software SaaS Development Company, successfully selling it to tech firm Vicimus in under 2 years. Todd then led the company rebrand, developed departmental processes, guided UI/UX for product, oversaw and built external marketing plans and rebuilt creative and design teams.
It's time for the next challenge.
---
---
---
Nice Things Other People Say…
Todd Lawson is a "Swiss-Army-Knife" of creativity. Physical or digital, no matter, he can do it fast and he can do it very, very well. He is a Jack of all trades and a Master of all. Hire him, quick, you won't regret it.

Glen Hunt | Ex CCO/CTO, V7/Cossette
Todd is a true talent, equal part user experience and idea minded he's fluent in multiple communication languages.

Patrick Scissons | Co-Founder & CEO, The Ostrich Algorithm / Ex CCO, KBS/Grey/Syncapse/BBDO
He embodied all of his creative works characteristics while also being one of the most calm, cool and collected creatives that I've had the pleasure of working with.

Barry Hillier / Co-Founder & CIO At EquoShift / Former Owner/Founder At Dashboard
Todd is a talented senior creative that has incredible dedication and passion. His ability to understand the objectives and deliver relevant, exciting creative is outstanding.

Brian Steinhauser / Co-CEO / Discovery Loft
Todd is one of those rare creative professionals who not only produces beautiful and inspired design, but actively leads the process around it. He understands the sweet spot where business objectives and creative innovation intersect and is extremely adept at bringing fresh insights to the projects he works on.

Gayle Lunn / Partner / Rebelles Research
Todd's strong leadership, communication and customer service skills were the reason this project was such a huge success for the AutoShow. It didn't matter what the task or request was, he made it happen for us. We cannot thank him enough as he was a true pleasure to work with!

Stephanie Thompson | Manager, Marketing & Operations | Canadian International AutoShow
Read more nice things people say about me on LinkedIN
Write something nice about me on LinkedIN
---
Creative Skills:
Creative Direction & Strategy, Art Direction, Concepting, Branding, Design, Illustration, Social, Digital & Traditional Marketing, Writing (short form, long form, scripting)
Information Skills:
UI/UX, Wires, Architecture, Prototypes, User Testing, Documentation, BRDs, Product Development, Roadmaps
Business Skills:
Executive team Experience, Team and Departmental Management, Client Management, New Business Development, Internal Planning, Budgeting, Resource Management, Project management, SOWs, Estimates, Process Development and deployment
Timeline:
Chief Creative Officer | Vicimus 2019 – Present
VP, Creative Strategy | Vicimus 2017-2019
Owner | Minerthought Clothing 2017-2019
Creative Director | Strategy Mob Magazine 2015-2017
Chief Creative Officer | Dashboard 2015-2017
Associate Creative Director | Grey 2012-2015
Senior Art Director | Grey 2010-2012
Senior Art Director | Dashboard 2007-2010
Art Director, Designer, Illustrator, 3d Artist & More | Various Firms 2001-2006
View Full Award, Client List & CV.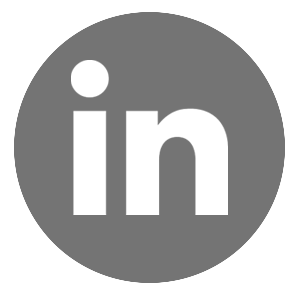 ---
Upcoming Art Exhibitions
DAMNED 12th Annual Juried Exhibit Show @ Tangent Gallery/Hasting Ballroom, Detroit, Michigan, Oct 24-26th
Frida X Dia De Los Muertos Group Show @ Rebel Rebel Gallery Pop-Up in Alto, New Mexico on November 2019 (Final Date TBD)
Itsy Bitsy Art Show @ BeeLong Gallery in Penticton, British Columbia on November 21 – January 21 
Communion Group Show @ The Dark Art Emporium, Long Beach, California, April 2020
Icon Group Show @ Rebel Rebel Gallery, 2020 (DTBA)
Erotica: Art of Sex & Fetish Group Show @ Rebel Rebel Gallery, 2020 (DTBA)
Galleries and curators, I am currently filling up my calendar for exhibits in 2020-2022. Contact me if you would like to show my work in group exhibits, multi-artist billed exhibits & solo exhibits.
Upcoming shows will be posted here as they are announced. View Past Exhibition List.
Make sure you follow my social channels and subscribe to my eArtMail newsletter for updates!