PRESS RELEASE: Todd Lawson Solo Exhibit at Elaine Fleck Gallery, June 2020, Toronto
Landscapes with a twist. This June 2020, Contemporary Surrealist Artist Todd Lawson will be doing his first solo show since 2005 at Elaine Fleck Gallery located at 1351 Queen Street West, Toronto, Ontario, Canada. 416-469-8005
In total 8 paintings will be on display in the month of June. Bringing a surreal wonderland of grand futuristic (and slightly apocalyptic) Walt Disney World Theme Parks, giant flying brass elephants, Simpsons roller coasters, giant statues and animated cultural idols.
Art collectors, patrons and fans of Todd's work are all encouraged to view the work in person over the course of the month to support the 8 months of work that went into its creation.
Todd Lawson is a Represented Artist with Elaine Fleck Gallery, Toronto.
SCROLL DOWN TO SEE THE EXHIBITED WORKS VIRTUALLY AND READ ARTIST STATEMENT. THEN BOOK YOUR PRIVATE VIEWING!
Artist Statement:
I could tell you about how deep my work delves; personally, emotionally and conceptually. I could tell you how much time I spend over-thinking, sketching and painting. How ideas get stuck in my head until I can think of nothing else. How I get stuck in my head. How the work juggles themes, concepts and narrative metaphors on subjects that interest me. But in reality, I am simply a curious person by nature who is more comfortable expressing ideas and emotions visually and like to create work you and I can escape into. I am fascinated with symbolism, pop culture, nostalgia and human nature. I will often go looking for a new subject or point of view to explore and become obsessed with it.

Work is often rendered with precision and detail as I possess a distinctly logical mindset and am drawn to trying to solve different problems visually. However, I don't allow reality to trap me and favour contemporary surrealism over pure representational work. This allows me to use various imagined figures, animals and objects like actors, props and backdrops on a theatre stage. Creating worlds with mixed stories and points of view for my audience to digest, discuss and reflect upon. Most importantly feeding my curiosity. It's been called whimsical, too sassy, awkward, smart, pretty, odd, offensive, challenging and all sorts of adjectives. I prefer to simply say it reflects my state of mind on any given day. Escape into my world for a little while.

Todd Lawson, Artist
Gallery Contacts
Gallery is open to the general public Wednesday, Thursday & Saturday 12-3pm.
Address: 1351 Queen Street West Toronto ON Canada M6K 1M1
Phone 416-469-8005  | Website https://elainefleckgallery.com/
Owner, Curator, Art Dealer, Elaine Fleck email: Elaine Fleck | Director, Gary Ray Rush email: Gary Ray Rush
---
Preview of exhibit work & media
General art enquiries, quotes, interviews, public speaking with the artist please contact Todd Lawson.
---
Explore ToddLawson.com: Theme Parks, Landmarks & Idols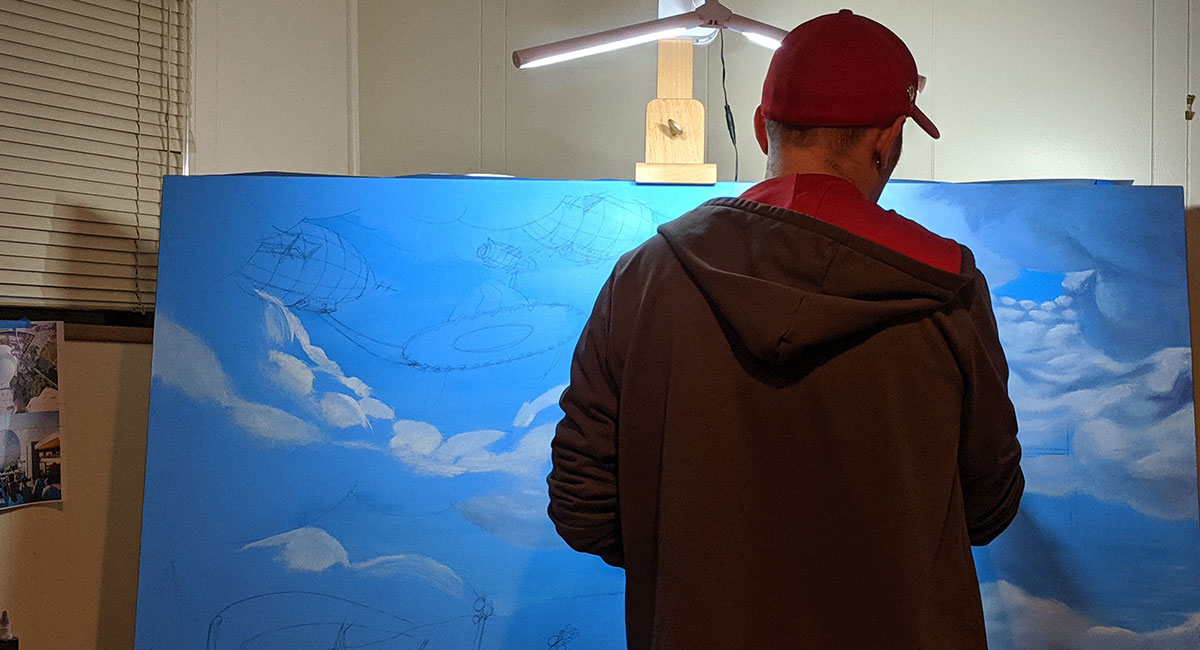 ---
Latest Website Updates
Last Updated: May 19, 2020