Timeline:
Chief Creative Officer | Vicimus 2019-Present
VP, Creative Strategy | Vicimus 2017-2019
Owner | Minerthought Clothing 2017-2019
Creative Director | Strategy Mob 2015-2017
Chief Creative Officer | Dashboard 2015-2017
Associate Creative Director | Grey 2012-2015
Senior Art Director | Grey 2010-2012
Senior Art Director | Dashboard 2007-2010
Art Director, Designer, Illustrator, 3d Artist & More | Various Firms 2001-2006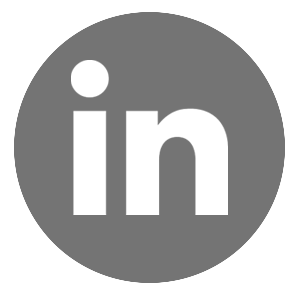 AWARDS AND ACCOLADES
2016 Cassies – Silver:Matching Message to Medium – GSK Snore Phone App
2015 Marketing Awards
2015 AToMiC
2015 Applied Arts
2015 Cassies
2015 Advertising & Design Club Of Canada
2014 CMA Media Innovation Awards – Gold – GSK Snore Phone App
2014 Marketing Awards – Gold and Silver – GSK Snore Phone App
2013 ADCC Agency of the Year
2013 Cassies – Grand Prix + 2 Golds – Milk Carton 2.0
2013 Cannes – Mobile Lion Silver – ValuableCheckin.ca
2013 Cannes – OOH Media – Guinness Window Pints
2013 Marketing Awards – Gold social media, Marketing for good special selection
2013 One Show – 2 Silver Pencils – ValuableNetwork.ca
2013 Art Directors Club – ValuableNetwork.ca
2012 Tomorrow Awards ADC of NY – ValuableNetwork.ca
2012 Art Directors Club of Canada – Gold – ValuableNetwork.ca
2012 London International Awards – Gold and Silver – ValuableNetwork.ca
2012 Cannes – Cyber Lion Bronze – ValuableNetwork.ca
2012 Communication Arts – OOH – Guinness Window Pints
2012 Marketing Awards Bronze – OOH Non-Standard Format Single – Guinness Window Pints
2012 Applied Arts Interactive – Public Service/Charity (Non-Profit)- ValuableNetwork.ca
2012 Applied Arts Interactive – Pro Bono – Missing Children Society Search Tool
2012 Applied Arts Interactive – Social Media – ValuableNetwork.ca
2011 ADCC – Silver – Media Innovation – Global Mood Clock
2011 IAC – Best Marketing Interactive application
The FWA – 2011 – Mobile Site of the Day (April 15th) – Global Mood Clock Mobile App
The FWA – 2011 – Short list – Global Mood Clock Web-Site
Cassies Grand Prix – 2007-2010 Hellmann's Real Food Movement-Digital
The FWA – Shortlist 2010 3DToyota.ca
2009 Applied Arts Interactive Award – Hellmann's eatrealeatlocal.ca Real Food Movement site
Unilever Global Award – Best Performance (internal) – Hellmann's 09 Real Food Movement
2008 Applied Arts Award – H&R Block Facebook Campaign
Davey Silver Branding Award 2007 – Hellmann's Eat For Real
American IllustrationApplied Arts Annual 2002
Applied Arts Annual 2003
2002 GXXi Graphic Exchange (bronze)2003
GXXi Graphic Exchange (bronze)
Sheridan Silver Medal
Sheridan Scholar
PUBLIC SPEAKING
Opening speaker at 2015 RGD Creative Directions Conference
Guest speaker at Sheridan College, 2004
BRANDS WORKED WITH…
AXE, Acura on Brant, AIDS Committee of Toronto, ATI, Atlanta Magazine, BlackBerry (RIM), Blue-Kote, Breathe Right, Bumper, Burlington Ribfest, Canadian AutoShow, Canadian Online Gamers Network, CDRS Hamilton, Corus, CosmoTV, Cruzan Rum, CCSC, Dofasco, Débaufré, Eli Lilly Cymbalta (Pharama-depression), Elm Street Magazine, Enroute, Euroglass, Exclaim, Fortune Magazine, GloveboxCMS, Grape-Nuts, Great Grains, Guinness, Hellmann's, H&R Block, Home Hardware, InBurlington, Independent School Association of Ontario, LCBO, Lexus of Oakville, Milk, Nissan Canada, Ontario Toyota Dealers Association, Ovarian Cancer Canada, Playtex (Health/Product – FemCare and InfantCare brands), POST Cereals, Sagicor General Insurance, Scotiabank, SevenStar Sports, Shreddies Cereal, Sunlight Laundry, Suburban Ford, Sunveil Sunwear, St. George Apple Festival, Swiss Herbal (Pharma-vitamins), Toyota Canada, the Toronto Jewish Film Festival, Vaseline, Wrigely's Juicy Fruit and W-Network (Partial list)
CHARITABLE CLIENTS SUPPORTED
Special Olympics, The Salvation Army, World Society For Protection of Animals, Missing Children Society of Canada, Ovarian Cancer Canada.
Press
– Strategy Magazine | Creative Report card 2015 – ranked #15 Art Director in Canada- Strategy Magazine | Creative Report card 2014 – Top 10 Art Directors in Canada
Published
Art Book Art of Todd Lawson: Vol.1
Children's Book Song Bird
Magazines
In Burlington Magazine (7 issues)
Strategy Mob Magazine (2 issues)
AutoSuccess Magazine (1 issue)
Creative Skills
Creative Direction & Strategy, Art Direction, Concepting, Branding, Design, Illustration, Social, Digital & Traditional Marketing, Writing (short form, long form, scripting)
Business Skills
Executive team Experience, Team and Departmental Management, Client Management, New Business Development, Internal Planning, Budgeting, Resource Management, Project management, SOWs, Estimates, Process Development and deployment
Information Skills
UI/UX, Wires, Architecture, Prototypes, User Testing, Documentation, BRDs, Product Development, Roadmaps
Social Skills
Interpersonal Skills, Public Speaking, Storytelling, Mentoring, Teaching
Predictive Index ProfileScholar (read more)
Data Driven, analytical, Strong discipline and execution, Organized and thorough, Autonomous, Deliberate, Introspective, Task Oriented, Freedom from micromanagement
---
CAREER EXPERIENCE
Chief Creative Officer (Present)
VP, Creative Strategy (March 2017 – February 2019)
Vicimus, Toronto, ON
(www.vicimus.com)
At Vicimus, I manage the creative department for internal design, marketing, branding, Social and outside creative vendor services, the UX + UI department for product and interactive development and software documentation (from concept to requirents to flows, wires, prototypes to finished UI For the FULL roadmap of product design). I also work on implementation of better project management and process creation as a member of the executive team for Toronto and London, Ontario Offices.
This includes Automotive SaaS solutions as well as marketing consultation and strategic services including both B2B work with dealerships as well as B2C work with major Automotive Manufactures like Nissan Canada (www.ChooseNissan.ca and Nissan Commercial Vehicles) and The Toyota Dealers Association (www.getyourtoyota.ca) and events like The International Canadian Autoshow (Autoshow.ca) – of whom I am also account lead and foster the client creative relationship directly.
++++++++++++++++++++++++
Chief Creative Officer (March 2015 – March 2017)
Dashboard, Toronto, ON
(www.dashboard.ca)
Working as part CCO and part Marketing department team. Overseeing the creative department, new product innovations and day to day creative process at Dashboard as they transition from 14 years in direct client advertising to product design and software development As a SaaS (Software as a service) firm. As well as being the firms creative evangelist for culture and quality. Learn more here about that.
++++++++++++++++++++++++
Associate Creative Director (December 2012 – February 2015)
Senior Art Director (April 2010 – November 2012)
Grey Advertising Canada/WPP, Toronto, ON
(www.greycanada.com)
Worked for near 5 years at Grey Canada as the agency's Digital User Experience Lead and Associate Creative Director. (including Graphic Design, Architecture, wire-frame creation and BRD creation) working on Digital and Traditional projects. I offered interactive creative guidance, leadership, vision, inspiration, strategic planning and creative thinking to clients and fellow staff. With a heavy concentration on new technology possibilities, alternate thinking and engaging interactive content
Helped develop a commercial filmed at 14,000+ feet on a glacier in Chile for Grape-Nuts Cereal U.S., guided Guinness beer through a new national Canadian brand TV spot (Art Direction and wrote the script), launched The World's Most Valuable Network – Missing Children Society of Canada campaign (Which helped in the safe return of 6 children within the first year of its launch and has been recognized internationally for over two dozen awards including Cannes, One Show Pencils, ADCC, Marketing, ADCNY Tomorrow Award, Marketing Innovation, London International among others).
++++++++++++++++++++++++
Creative Director | Owner (October 2009- October 2012)
Miner Thought
Toronto, ON
Developed brand bibles, creative assets and vision for companies. This includes competitive research, mission statement development, tag lines, branding identities (logos, stings, fonts), marketing tools. Two person run business for contract work.
++++++++++++++++++++++++
Senior Art Director (January 2007-March 2010)
Dashboard Brand Communications,
Toronto, ON (www.dashboard.ca)
Senior Art Director for interactive strategic branding agency Dashboard. Developing and directing creative marketing projects including both online and offline solutions. Providing leadership, guidance, inspiration and excitement to junior and intermediate creative staff, while working closely with Agency Senior Management in day to day operations across various media outlets and brands.
++++++++++++++++++++++++
Sheridan College Instructor (2006 Fall Semester)
Sheridan College, Oakville, ON
4th year Interpretive Illustration Instructor at Sheridan College in Oakville; working to educate and expand students horizons in multiple fields and industries. We covered hands-on development and implementation of projects outside of traditional illustration instruction to show alternate possibilities for the soon to be graduated.
++++++++++++++++++++++++
Lead Art Director and Designer (February 2005-October 2006)
IN Burlington Magazine + Little Green Tree
Burlington, ON (www.littlegreentree.com)
Art direction and design of a quarterly 72 page regional magazine with a circulation of 20,000+. Design direction and development of approximately 75-100 projects annually including advertising, multi-page collateral design, new media and packaging design/illustration. Worked with editors, junior designers, publishers and sales department in team based and leadership environments.
++++++++++++++++++++++++
Owner (August 2001 – July 2004)
Toy Twuk Studios
Hamilton, ON
Multimedia development illustrations,graphic design, web site design, 2D and 3D computer animation, video game pre-production and character design.
EDUCATION (as if it matters…)
2002 Advanced Illustration, Sheridan College (1yr Post-Grad)
2001 Illustration, Sheridan College (3yrs)
1999 Art Fundamentals, Sheridan College (1yr)
1996 Coral Shores High, Florida Keys
1978 Born
---
ARTIST STATEMENT: I could tell you about how deep my work delves; personally, emotionally and conceptually. I could tell you how much time I spend over-thinking, sketching and painting. How ideas get stuck in my head until I can think of nothing else. How I get stuck in my head. How the work juggles themes, concepts and narrative metaphors on subjects that interest me. But in reality, I am simply a curious person by nature who is more comfortable expressing ideas and emotions visually and like to create work you and I can escape into. I am fascinated with symbolism, pop culture, nostalgia and human nature. I will often go looking for a new subject or point of view to explore and become obsessed with it.
Work is often rendered with precision and detail as I possess a distinctly logical mindset and am drawn to trying to solve different problems visually. However, I don't allow reality to trap me and favour contemporary surrealism over pure representational work. This allows me to use various imagined figures, animals and objects like actors, props and backdrops on a theatre stage. Creating worlds with mixed stories and points of view for my audience to digest, discuss and reflect upon. Most importantly feeding my curiosity. It's been called whimsical, too sassy, awkward, smart, pretty, odd, offensive, challenging and all sorts of adjectives. I prefer to simply say it reflects my state of mind on any given day. Escape into my world for a little while.
ARTIST BIOGRAPHY: Todd Lawson's artwork has graced many international commercial projects and has been displayed in art galleries throughout North America; including Atlanta, Los Angeles, New Mexico, Pennsylvania, Sacramento, San Diego, Seattle, Toronto, Utah, Vancouver and the UK. Born in Canada, Todd grew up in Southern and Central Florida. After a turbulent youth built loud angry music, sketchbooks, skateboarding and friends he left the south to return to Canada where he attended Sheridan College's Illustration and Post-Graduate Illustration programs. He currently lives in Burlington, Ontario with his wife; fellow artist Elesavet and two twin daughters.
PRESS, PUBS & SPEAKING
BOOKS
Art Book Art of Todd Lawson: Vol.1
Children's Book Song Bird
SPEAKING
RGD Creative Directions Conference Opening speaker at 2015
Sheridan College Guest speaker, 2004
ASSOCIATIONS
---
ART EXHIBITIONS
Alice Group Show
Rebel Rebel Gallery
Taos, New Mexico
September, 2019
Opening Group Show
Nathaniel Hughson Art Gallery
Hamilton, Ontario
September, 2012
Appealing To Fancy (Group Show)
Rouge Concept Gallery
Toronto, Ontario
November 18-December 19, 2010
BIG: Group Show
Group Show of larger works
IX Gallery
Toronto, Ontario
July 23rd – August 29th, 2008
Bedtime Stories: Group Show
The Gallery At East Atlanta Tattoo
Atlanta, GA
December 6 – 20th, 2008
Midnight Garden:
The Daydreams & Nightmares of…
3-Artist Show
Foundation One Gallery
Atlanta, GA
Nov.10th, 2007 – Dec.8th, 2007
Munny Shot Show
Group Vinyl Munny Show
The Tobacco Factory, Bristol, UK
March 4th 2007
The Bomb Project
Custom Vinyl B.U.D. Toy Show
Normal Street Studio, Denton, TX
Nov. 18th – December 2nd
RaiseUp Vol. II
Traveling show/book release
ADM Project Gallery, L.A., CA
Omy Gallery, Toronto, ON
C. Emerson Fine Arts, Largo, FL
Aug. – Nov. 2006
Back Then!
Double-artist bill
Toy Room Gallery
Sacramento, California
Aug. 18th Sept. 9th 2006
Truckstops & Trailerparks:
The White Trash Art Show
Group show
Joe Blow Glassworks
Vancouver, BC, Dec. 2004
Back Then!
Double-artist bill
Toy Room Gallery
Sacramento, California
Aug. 18th Sept. 9th 2006
UNK Board Show – 2006 Part Duo
Group Show
The Unknown Gallery
Salt Lake City, UT
Jan. 20th – Feb. 10th, 2006
S.C.A.E.P. Benefit Auction Show
Planet Rooth Studio Gallery
San Diego, CA, August 2005
The Golden Age Exhibit
Double artist bill
Planet Rooth Studio Gallery
San Diego, CA, August 2005
Paranoia by Submission
The Staircase
Hamilton, ON, June 2005
Truckstops & Trailerparks:
The White Trash Art Show
Group show
Joe Blow Glassworks
Vancouver, BC, Dec. 2004
El Dia De Los Muertos Art Show
Artist/Curator: group show
CCMA Studio
Hamilton, ON, Oct. 2004
Jealous Monkey Whips the Squeaky Donut
Group Show
Skeleton Art Gallery,
Santa Fe, NM, October 2004