Exhibit Proposal:
As children we stared at the clouds and our environment and saw visions. We were in awe. As we grew into adults we lost our interest in seeing beyond and took what was presented at face value. We began to forget or care about the world and its other inhabitants as our greed our own self-worth was defined by growth through industry, capitalism and technology. We ignore what we do each day to strip away more of that world. Obsessed with ourselves and how others perceive us. This collection hopes to bring back that wonder and those visions by bringing the nostalgic act of looking for shapes in clouds to life and bringing that sense of wonder and mystery back down to earth.
As Above, So Below is a collection of new paintings showing visions of life, death, dreams and nightmares depicted through animals and figures emerging from clouds (Above) and in landscapes both rural and urban (Below). These new works unite many of my personal fascinations as a visual artist for the living, the dead and staged landscapes in a surrealist fashion. It also lets me express my love for animals and the natural world and my disappointment with humanity as I try to raise two daughters in it who are already becoming lost in technology and our modern fast paced lives.
COLLECTION STATUS: In Progress
Looking for North American Gallery for reception.
Target collection expected to be complete by mid 2020
Works In Progress:
Painting Examples:
In progress works for this planned collection are available to share with any interested galleries looking to unveil this collection in mid 2020.
(I am estimating 16-20 new pieces.)
Below Examples: Land
Above Examples: Clouds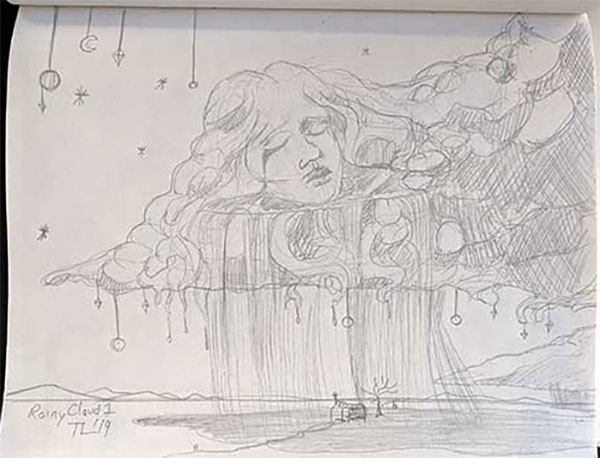 ---
In-Progress Videos
In-Progress Video Sessions on Art Of Todd Lawson Youtube
---
Keeping Up To Date…
Make sure you follow my social channels and subscribe to my eArtMail newsletter for updates!
---